| | |
| --- | --- |
| Maid Name: | MYREEN N. M. |
| Nationality: | Filipino maid |
| Experience: | Ex-Middle East maid |
| Language: | English: (Good) |
| Place Of Birth: | |
| Height: | |
| Weight: | |
| Religion: | |
| Marital Status: | |
| Number of Children: | |
| Siblings | |
| Expected Salary | |
| Education: | |
| Off-days: | |
| Language: | |
| From | To | Country | Employer | Main Duties | Remark |
| --- | --- | --- | --- | --- | --- |
| 2016 | 2019 | Philippines | FILIPINO FAMILY | CHILD CARE AND HOUSEHOLD | |
| 2019 | 2021 | Kuwait | KUWAITI FAMILY | TAKE CARE OF CHILD, HOUSEHOLD, AND HELPS IN EMP BUSINESS | |
| Areas of Work | Willingness | Experience | Evaluation | Comments |
| --- | --- | --- | --- | --- |
| Care of infants/children | | 5 YEARS | | |
| Care of elderly | | | | |
| Care of disabled | | | | |
| General housework | | 5 YEARS | | |
| Cooking | | 5 YEARS | | |
| Language Skill: English | | | | |
| Other Skill: Cooking, swimming, and sewing | | | | |
For a Free Interview please call :
(Pls Whatsapp for call back with your requirements if lines are busy)
Bukit Timah Shopping Centre
Sha: 82239481
Desmin Lim: 83009148
Orchard, Far East Shopping
Gigi: 83810306
Ethel: 8262 6914
Mheg: 84241816
Shini: 83034146
Myreen is 30 years old from Oriental Mindoro. She is single and has 1 sibling. She is a college graduate of the Deck Seafaring course and can communicate in English. She is an Ex-middle east maid and has working experience in Philippines.
2016-2019. Philippines. She served in a Filipino family comprised of 1 couple and 2 children ages 5 and 3 years old. First thing in the morning, she wakes up at 5 am to cook and prepare breakfast for the employers going to work, and then she prepares a packed lunch for the eldest going to school, prepares uniform and after that when the youngest wake-up she feeds, start to prepare the warm water for taking a bath, change clothes and diapers, makes formula milk, playtime, watch nursery rhymes, she sings and dance cheerfully. And in her free time when the youngest sleeps in the afternoon, she starts to clean the house. She stops working in this employer because she applied for work in Kuwait.
2019-2021. Kuwait. She served in a Kuwaiti family comprising of 2 adults, 4 kids ages 16, 14, 11, and 9 years old, and they are 3 helpers including her. They were living in a 3 storey house with 5 rooms and 6 toilets. Her duties are to clean the living room, kitchen, and children's room. She's also helping in her employer's business like cooking Arabic food and some certain sweets. She looks after the 11 and the youngest. She prepares meals, cleans up the mess in the room, changing of beddings, gives attention, and she treats them like her own children too.
She loves to cook and can do hand/simple sewing, can do carwash, and gardening, and can swim.
She can cook Arab food, can follow recipe guides, and is willing to learn other cuisines
She is willing to work in any nationality and suitable for taking care of children
Myreen is a responsible, fast learner, can able to do multi-task work, and is very flexible
Maid Agency: Far East S.C. /Bukit Timah S.C. / Hougang Green
(License No.: 14C7071)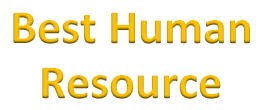 Address:
545 Orchard Road,
#04-15 , Far East Shopping Centre,
Singapore Singapore 238882
Tel:
82239481 / 88910242 / 83034146 / 93709677
Email:

[email protected]




Contact Person:
Sha/ Desmin Lim / Gigi / Ethel Tan
Handphone:
83009148 / 88910242 / 82626914 / 93709677
Website:
www.besthr.com.sg
Office Hour:
Monday to Saturday : 11am to 7pm
Sunday : 11am to 4pm

Last updated on 24-05-2022.
Maid Agency:
Far East S.C. /Bukit Timah S.C. / Hougang Green
Contact Person:
Sha/ Desmin Lim / Gigi / Ethel Tan
Phone:
83009148 / 88910242 / 82626914 / 93709677
Contact Maid Agency Regarding MYREEN N. M.